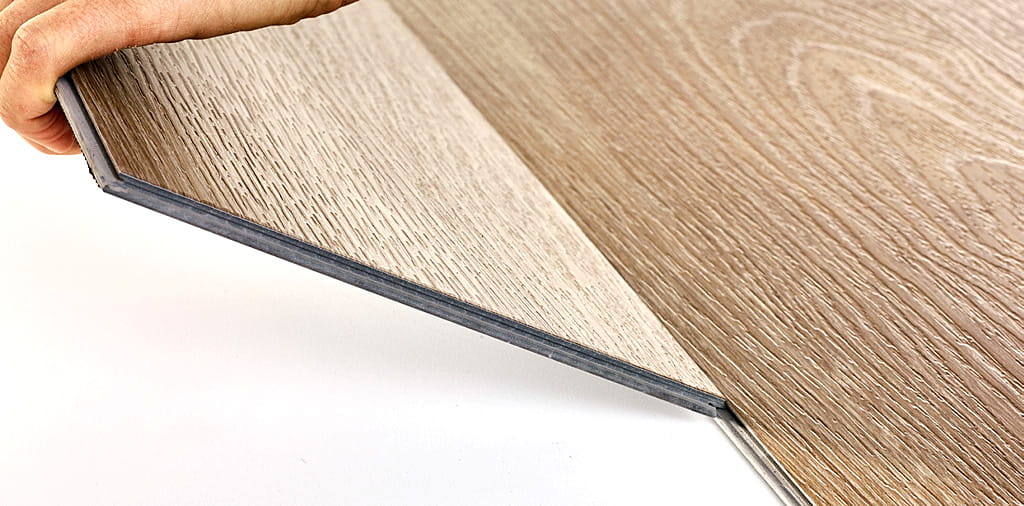 Installing your Invictus® luxury vinyl flooring
No hassle, no waiting time … Installing Invictus® luxury vinyl flooring is quick and easy, and dust free on top of that.
The best guarantee for an impeccable Invictus® floor is to have it installed by a professional. Your preferred retailer will be glad to advise you and will make sure that the appropriate installing conditions are met.
If you wish to rely on your own DIY skills, choose Invictus® Maximus Click.
Installation
Invictus® is a luxury vinyl floor, suitable for commercial and residential use. It is not suited for installation outdoors nor in rooms that will be continually wet. It is essential that these installation guidelines are followed carefully to ensure a quality fit.
Before installing Invictus® luxury vinyl flooring

With Invictus® Primus or Maximus, it is crucial to check the condition of the subfloor. Cracks should be filled, and bumps sanded. Another option is to install a plywood underfloor to obtain a perfectly even surface. When installing Invictus® Maximus Click, little or no subfloor preparation is needed. The rigid click planks or tiles will hide tile joints and most imperfections.
---

For commercial use, you may enhance the inherent acoustic benefits of your Invictus® Maximus floor with an extra underlay. No need for an underlay with Invictus® Maximus Click: it already has an underlay attached to the planks and tiles.
---

Allow 24 hours for the Invictus® planks or tiles to acclimate before installation. Stack the packs horizontally on top of each other in the room the floor will be installed in.
---

When installing Invictus® flooring on underfloor heating, please refer to the technical information sheet for detailed instructions.
Installing Invictus® luxury vinyl flooring

Mixing planks or tiles from different packs is your best guarantee for a harmonious look in design and colour on the entire floor.
---

Invictus® Primus and Maximus are Dryback floors, to be glued down. Your retailer will select the best fitted glue for your floor.
---

Invictus® Maximus Click planks and tiles are rigid and have an integrated click system, for easy installing without the use of any adhesives. Because it is a floating floor, you should allow an expansion gap of 5/16" near all walls. A 100% matching scotia glued to the wall will cover the gap.